Elections 2022
61 per cent voter turnout in Nepal elections: EC (Photo Gallery)
Counting to begin Sunday night; polling to be re-organised at 15 centres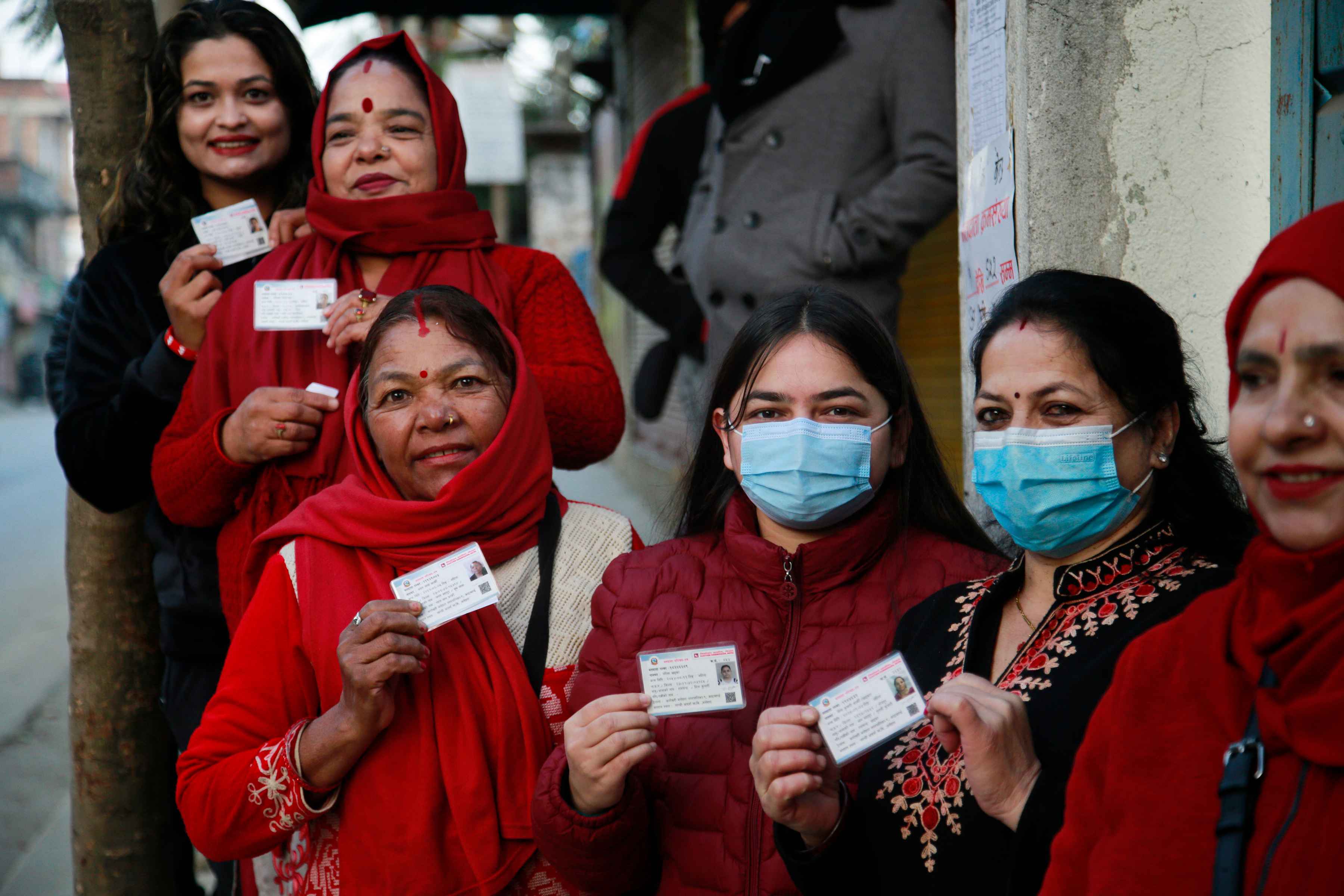 The Election Commission Nepal has said Sunday's general election saw an estimated 61 per cent voter turnout in polling centres across the country.
The number could climb higher after all the data are collected from all 77 districts where voters cast their votes to elect new members of the House of Representatives and seven Provincial Assemblies.
Polling will be reorganised as early as on Monday and Tuesday in 15 centres of four districts, including Surkhet, Nawalparasi, Gulmi and Bajura, where voting had to be cancelled owing to security issues, said Chief Election Commissioner Dinesh Kumar Thapaliya.
At least one person died in poll violence in Bajura, where security personnel had to open fire to restore law and order.
Nearly 18 million voters were eligible to cast their votes. Exit polls show a clear lead for several popular leaders of the Nepali Congress, CPN-UML, CPN Maoist Centre, CPN-Unified Socialist, and other parties.
They also predict the rise of a smaller party like the Rashtriya Swatantra Party, led by former TV show host Rabi Lamicchane. The party is expected to secure a good percentage of votes under proportional representation in the House of Representatives.
As many as 5,636 candidates contested the elections to the House of Representatives and the Provincial Assemblies under the first-past-the-post (FPTP) system, with 5,907 seats set aside for proportional representation.
Nepal will elect 165 parliamentarians under the FPTP system and 110 under the proportional representation for the House of Representatives, and 550 members for seven Provincial Assemblies.
See some photos of Sunday's elections: