Elections 2022
Nepal Election: From Deuba to Oli, party leaders cast their votes
From west to east Nepal, party leaders hoping to make a comeback have cast their votes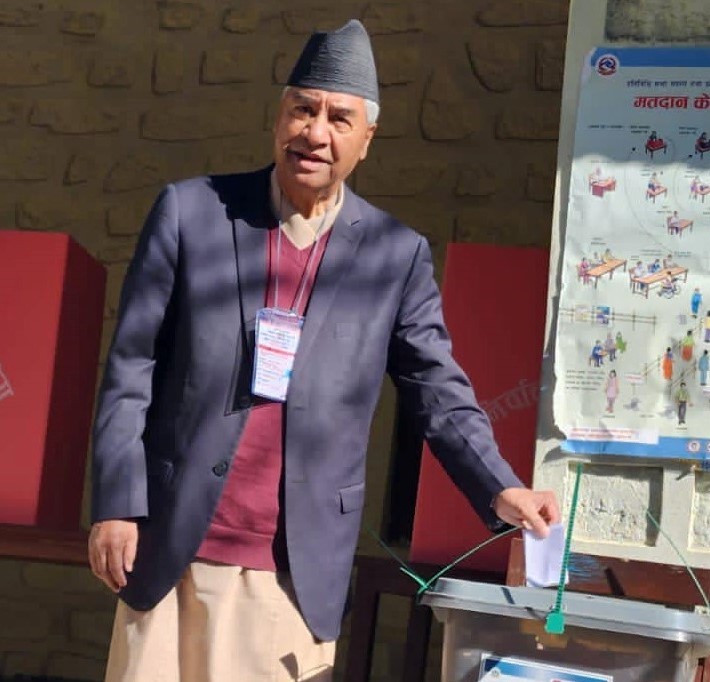 Top political party leaders have cast their votes on Sunday to elect new members of the federal House of Representatives (HoR) and provincial assembly. Vote counting is expected to begin before midnight and final results are expected before December 8, according to Election Commission Nepal.
Soon after polling opened, political leaders, including Prime Minister and Nepali Congress President Sher Bahadur Deuba, NC leader Ram Chandra Poudel, CPN-Maoist Chair Pushpa Kamal Dahal Prachanda, CPN (Unified Socialist) Chairman Madhav Kumar Nepal, UML Chairman KP Sharma Oli, and others have cast their votes from their respective voting centres.
Deuba cast his vote from his home district, Dadeldhura, where he is seeking reelection to the HoR. Deuba voted from polling center 'B' in Asigram Secondary School of Ruwakhola from Ganyapdhura Rural Municipality-1 Dadeldhura.
And he wrote on his Facebook page, "I voted, you should also participate in the voting."
Senior Nepali Congress leader, Ram Chandra Poudel, cast his vote at polling station 'B' of Satyawati Secondary School, in Byas Municipality-2, Tanahun. He's a HoR member candidate from the district in Gandaki Province.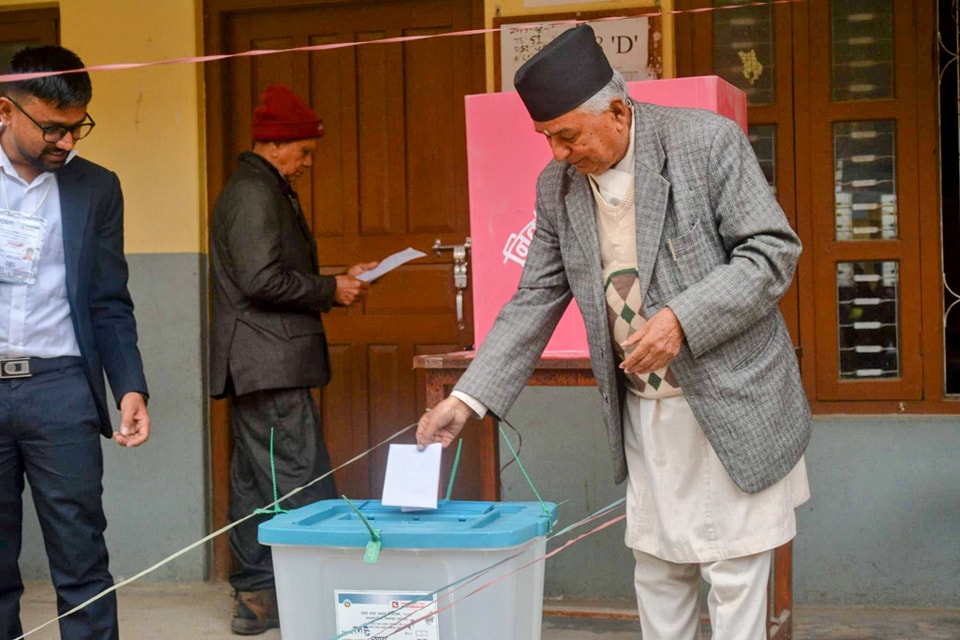 General Secretary of the Nepali Congress, Gagan Thapa voted from a polling station in Maitidevi, Kathmandu. The HoR member candidate from Kathmandu Constituency-4 said: "The day I become an MP I will prepare for the parliamentary party election, fight and win. I will go and sit in the driving seat and overcome the difficulties, that is my promise."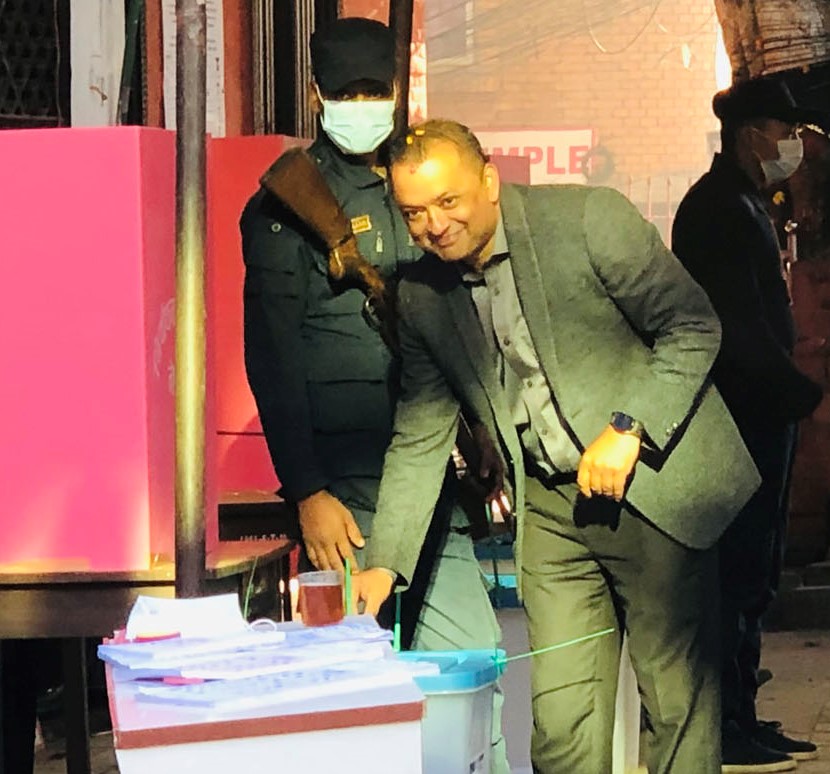 Chairperson of CPN Maoist Center Pushpa Kamal Dahal Prachanda, an HoR member candidate from Gorkha, voted from Nepal Police School in Shantipur, Bharatpur, Chitwan. Then he rushed to Gorkha.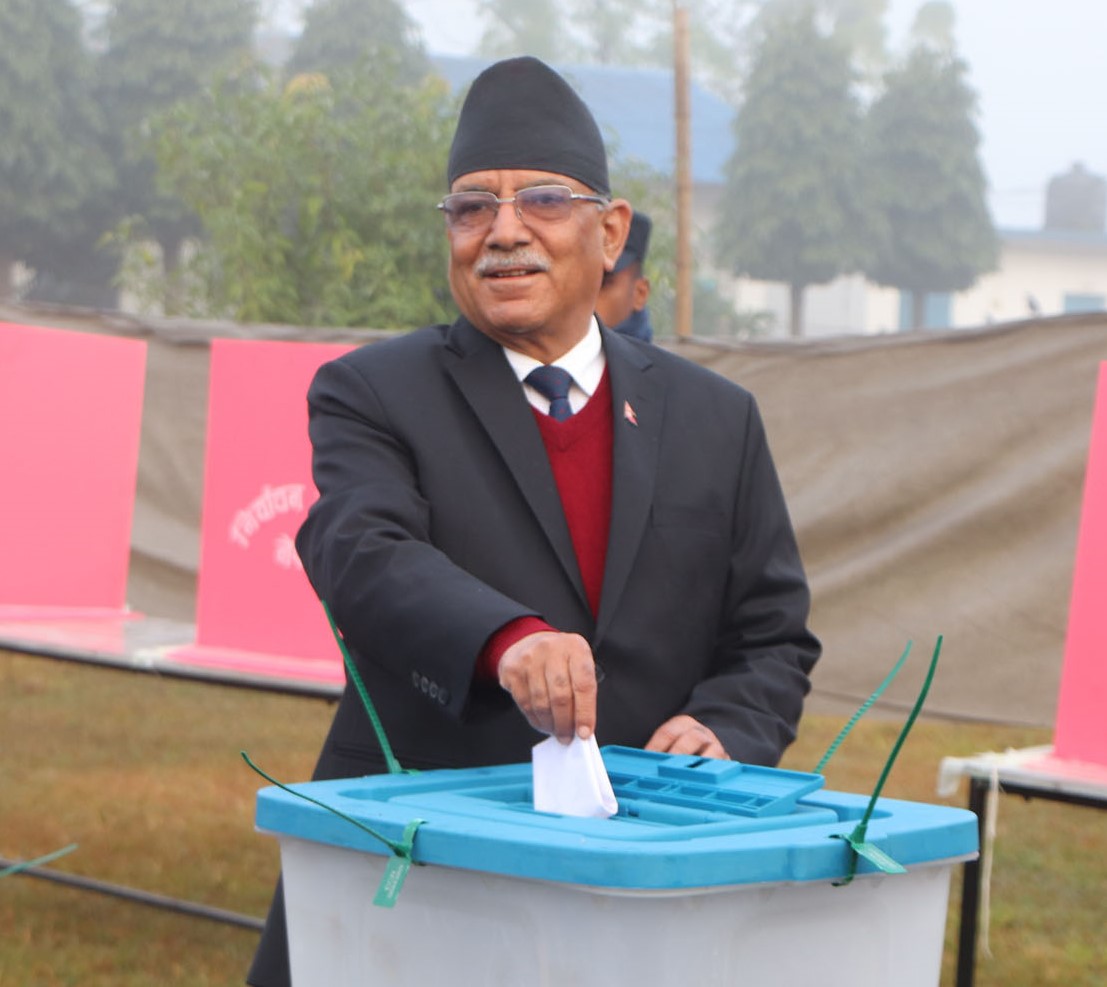 Chairman of CPN Unified Socialist Madhav Kumar Nepal cast his vote at Sri Ramjanaki Kanya Adarsha School in Gaur, Rautahat. He is contesting for a HoR seat from Rautahat-1.
He remarked: "I've heard that the candidates of the main opposition party have violated the code of conduct, distributed money on motorcycles at night, and have been found everywhere. This has to stop and the guilty must be punished.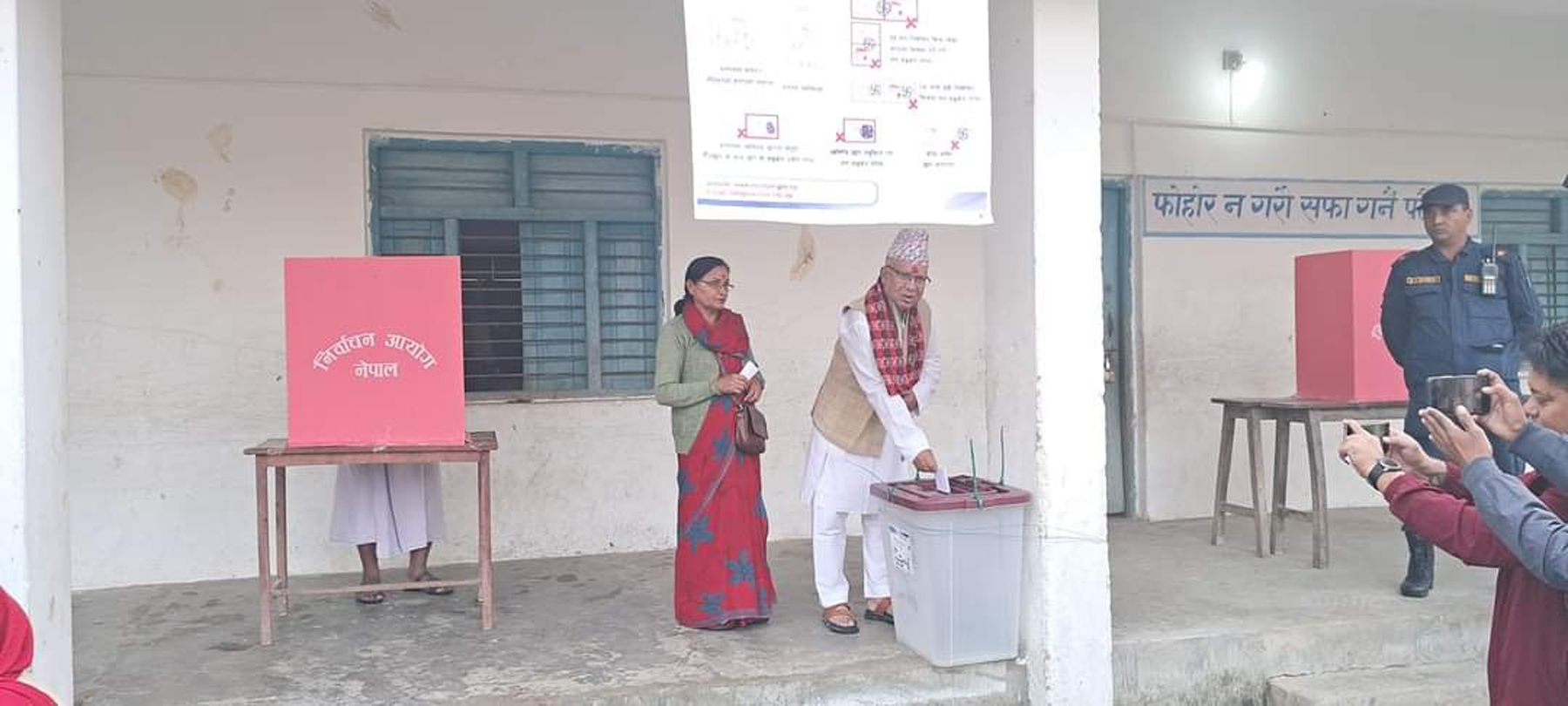 CPN-UML Chairman KP Sharma Oli has voted from Balkot, Suryabinayak, Bhaktapur. But he's fighting for a HoR seat from Jhapa-5 in east Nepal.
After casting his vote Oli claimed that UML will get a majority. "I am confident that UML will get a majority after the elections. UML's majority government will be formed by December 1. If that does not become feasible, we will form an alliance.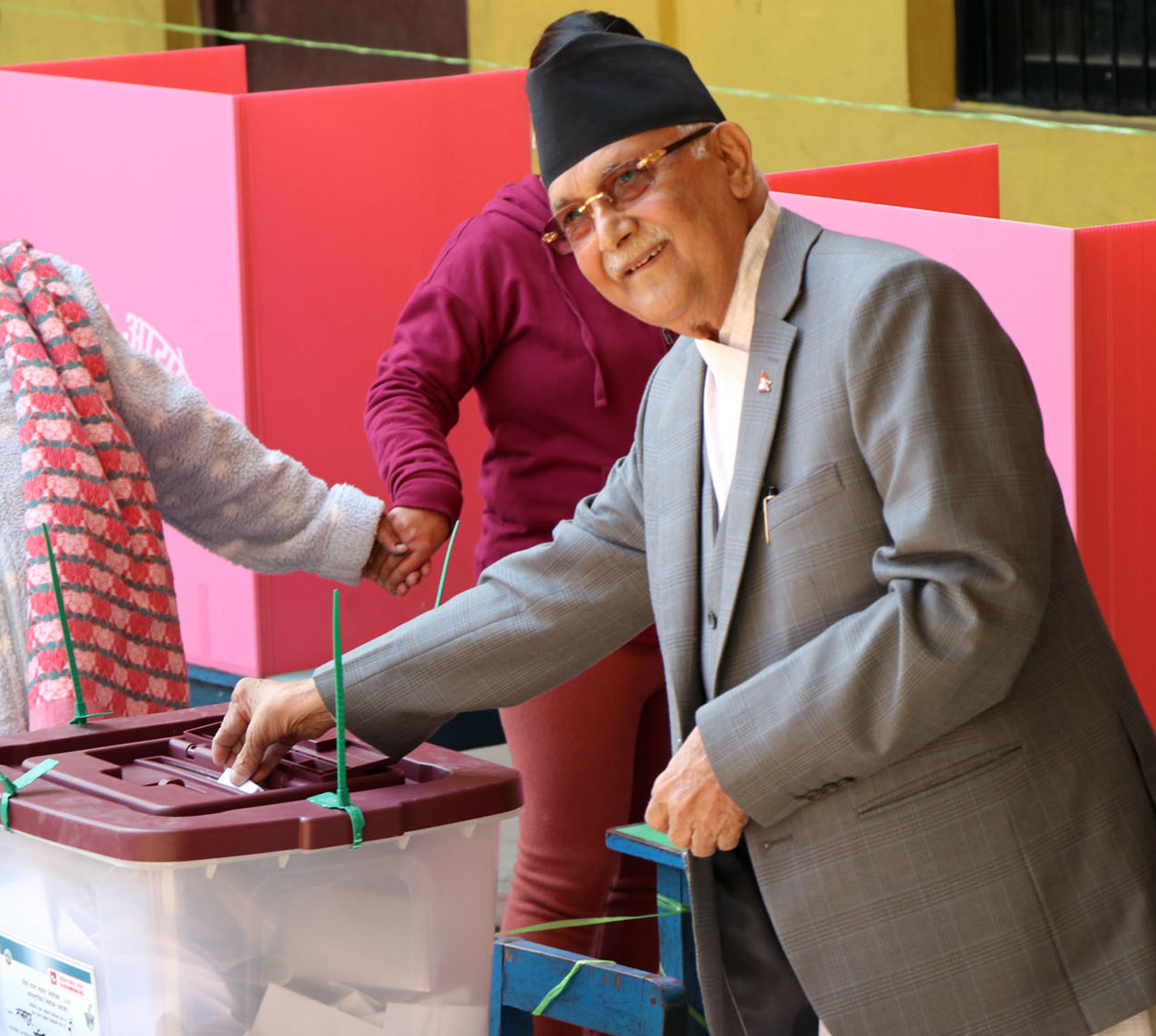 Nepal Samajwadi Party President Dr. Baburam Bhattarai cast his vote in Gorkha, where he has been supporting Prachanda following a yet-undisclosed secret political understanding in the run-up to the polls. Bhattarai voted from the polling station of Annapurna Secondary school located in Palungtar Municipality-1 Khoplang.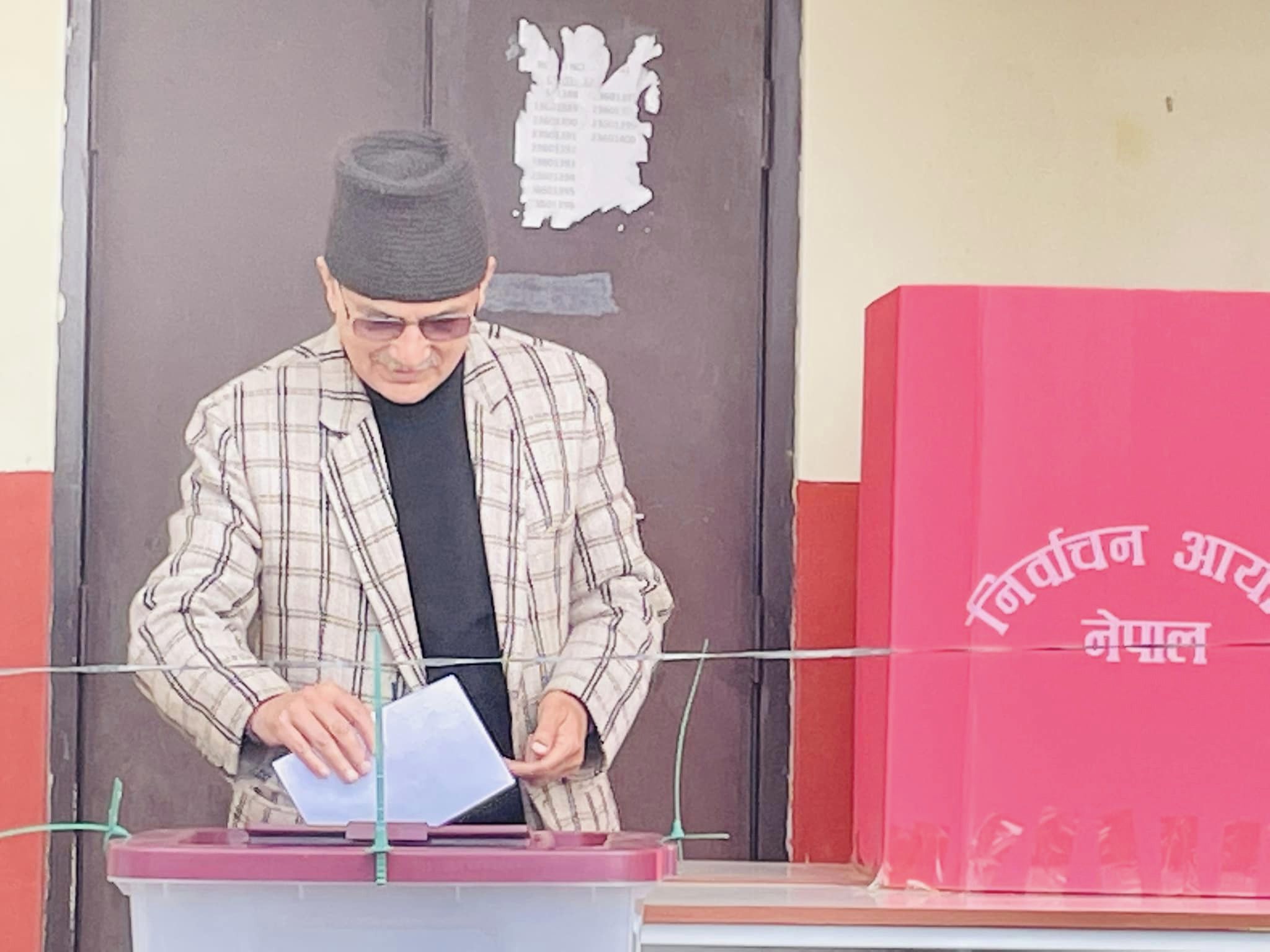 In Madhesh Province, too, influential leaders including Mahantha Thakur, Upendra Yadav, Rajendra Mahato and others have cast their votes.

Among scores of party leaders casting their votes on Sunday were Rastriya Prajatantra Party leader Rabindra Mishra and Rastriya Swatantra Party leader Rabi Lamichhane, both former media personalities. Rabindra Mishra, a HoR member candidate from Kathmandu-1, cast his vote from Lalitpur.

RSP leader Rabi Lamichhane, who's fighting for a HoR seat from Chitwan-2, voted from Kathmandu. Lamichhane said he didn't cast his vote for the Provincial Assembly as his party is not vying for provincial assembly seats.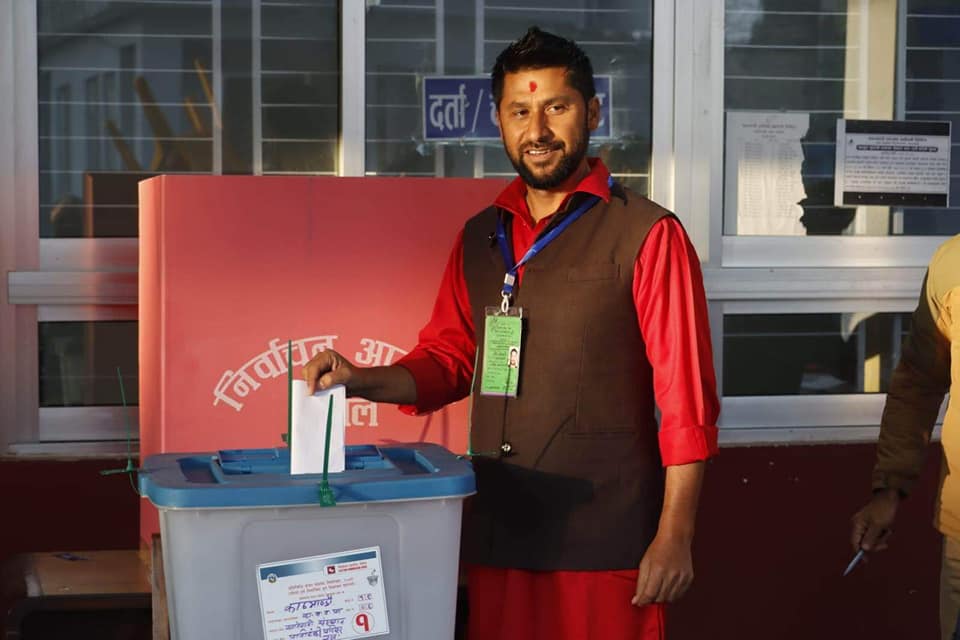 As many as 5,636 candidates are contesting in the elections to the House of Representatives and the Provincial Assembly under the first-past-the-post system, with 5,907 seats set aside for proportional representation in the final closed list, according to ECN.