World Cup 2022
World Cup 2022
Nepali TV sellers set sights on World Cup to score sales goals
Over 1.2 million households in Nepal are expected to tune in to the World Cup that kicks off in Qatar on November 20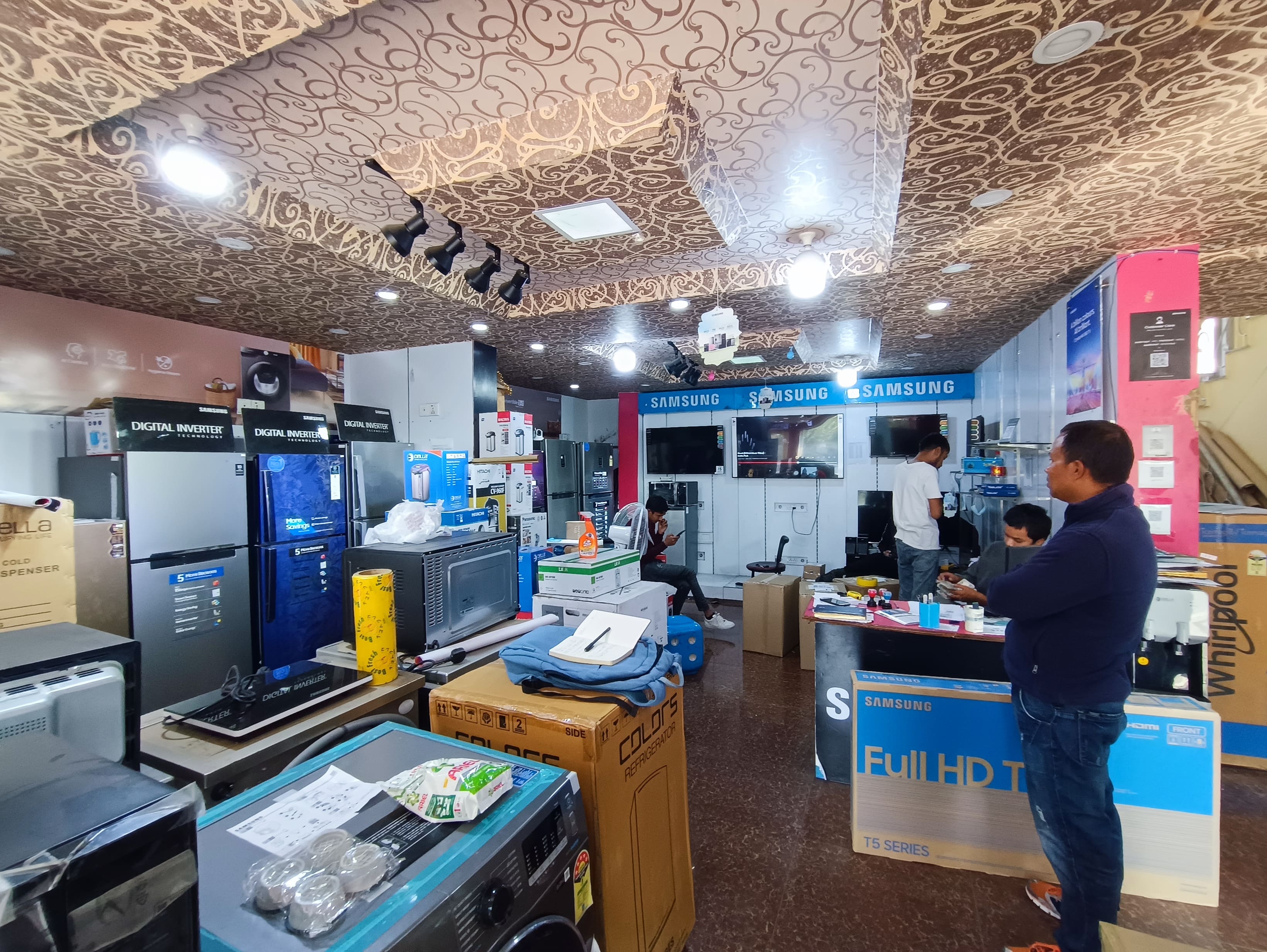 Ashman Rajbhandari, an ardent football fan, had been planning for the past six months to replace his old 40-inch LCD TV set with a larger Smart LED screen for a World Cup party at his Baneshwor home.
After several rounds of enquiries at TV showrooms around Baneshwor, he finally settled for a 42-inch Samsung Smart TV at City Electronics. He paid Rs95,000 for the set.
"A 50-inch LED set was what I had in mind, expecting a big discount on large-screen Smart TVs like in the previous World Cups," Rajbhandari said. "But there were none. Worse still, TV prices have shot up."
The 2022 World Cup in Qatar is expected to be watched by a cumulative audience of 5 billion people worldwide, much higher than 3.5 billion who tuned in to the 2018 edition in Russia.
Football as a spectator sport has always been a big draw in Nepal, with major events like World Cup commanding a huge viewership. More than 1.2 million households in Nepal are expected to tune in to the World Cup, which kicks off in Qatar on November 20.
TV makers and retailers usually see a festive mood during such events. But none of the importers and distributors has yet launched any scheme targeting this biggest sporting spectacle.
"Unlike in the past World Cups, we haven't received any scheme yet this time around," said Dinesh Shrestha, a salesman at City Electronics.
"The current sales are even lower than last year, let alone the last World Cup," Shrestha made a cutting remark. He laid the blame on the government ban on imports of larger televisions.
Economic situation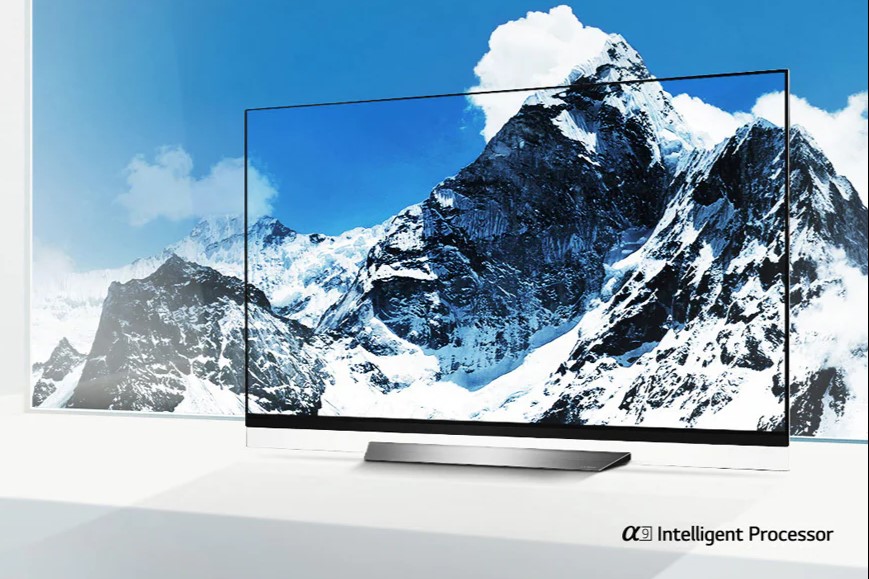 In the face of inflationary pressure and depleting foreign currency reserves, the government in late April imposed a ban on imports of certain luxury items, including flat-screen TV sets over 32 inches.
A total of 165,471 television sets worth nearly Rs3.5 billion were shipped to Nepali retailers last fiscal year, up from 142,630 units worth Rs2.7 billion the previous fiscal, according to the Department of Customs records.
According to Nepal Rastra Bank, Nepal's foreign reserve decreased by 2 per cent to $9.35 billion in mid-September 2022 from 9.54 billion in mid-July 2022.
However, following an improvement in the foreign reserves, the government lifted the import ban on TV sets at the end of August – to the relief of customers and TV dealers.
The country currently has enough foreign currency reserves to import merchandise for nine months and merchandise and service for 7.7 months.
Narayan Lal Shrestha, who has been running TV World – a multi-brand electronics shop – in Baneshwor for the last 30 years, said:
"Sales have been very slow. We were pinning hopes on the World Cup scheme, but the distributors have not announced anything on that yet."
Shrestha said that the business had been low since the Covid-19 pandemic. "Money is not moving hands, people's economic condition is weak in this World Cup," he added.
The import ban on TV sets may have been lifted, but popular brands like Sony, Panasonic, Sharp, Konka, TCL, Hisense and Toshiba etc. are still in short supply.
"There are no Sony televisions in the market, which is one of the best- selling brands," said Shrestha, adding, "The distributors have assured supply of a few units by this week."
Fans' choice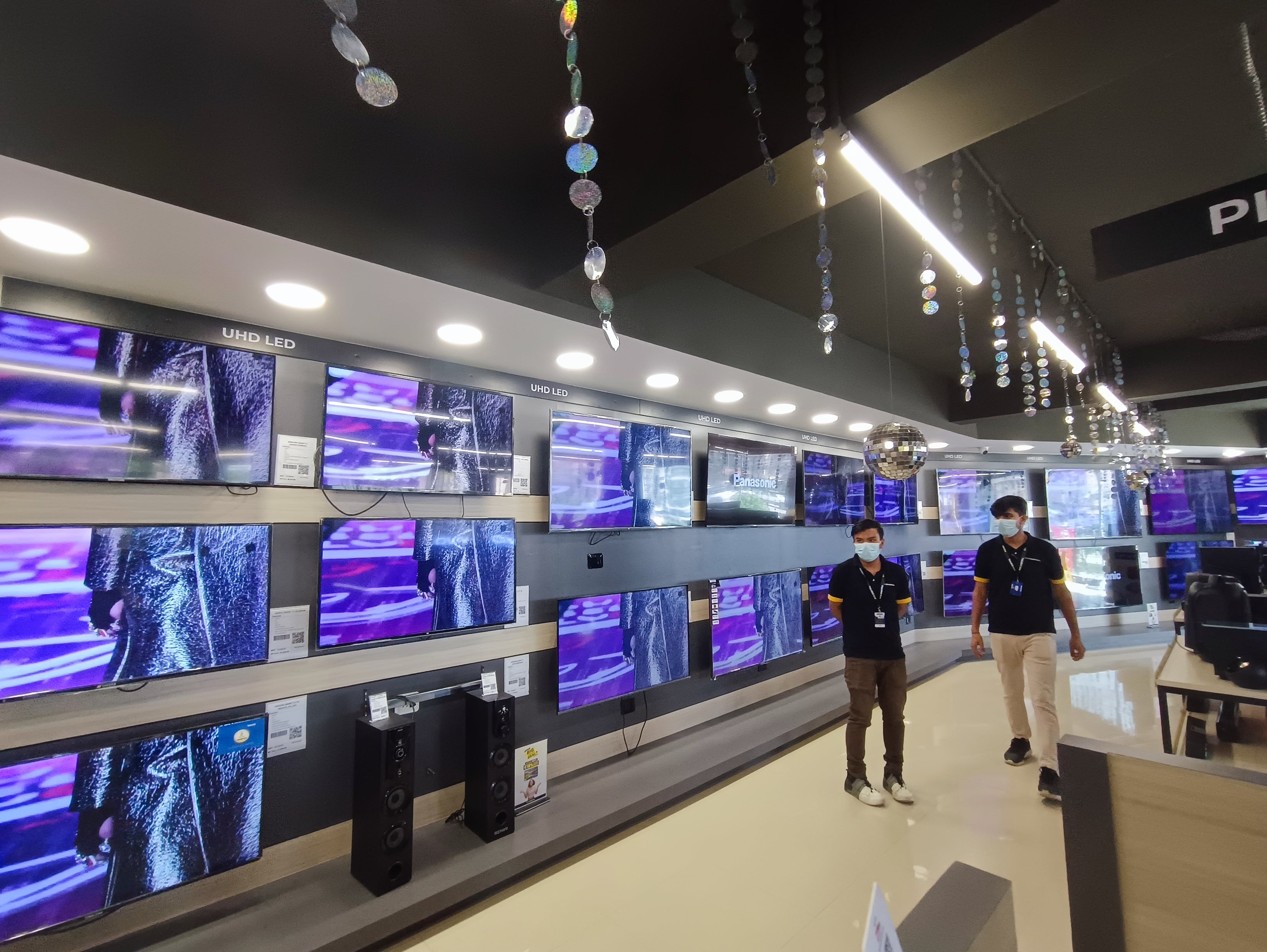 Demand for high-end TV sets has raised hopes among TV sellers to pick up the slack.
According to him, most customers visiting his showroom would upgrade a CRT TV to LED screens of 32 and 43 inches. Those already having small LED TV sets would go for high-end models with screens measuring above 65 inches.
Such TV sets with higher pixel density produce a cleaner and better-defined picture, making the matches more enjoyable to watch. Prices of high-end models start from Rs200,000.
As Nepalis vie to host the ultimate viewing party for the final game with the biggest, sharpest TV set they can find, manufacturers and distributors have already hopped on the bandwagon to ride the World Cup wave.
Assistant Manager at CG's E-commerce, Braj Yadav, said: "The sales are picking up. We hope them to continue till the World Cup final."
Chaudhary Group (CG) is the sole importer and distributor of LG, CG, TCL, and Sansui electronic goods in Nepal.
According to Yadav, the demand for 55- and 65-inch screens is high as more Nepali fans opt to see their team in HD resolution on giant screens.
Those at Him Electronics, the authorised distributor of Samsung and Himstar products in Nepal, share a similar story.
Nishant Ghimire, who heads the marketing division at Him Electronics, said: "We are excited to see sales figures rebound from a massive decline a few months ago.
"Sales started looking up with the launch of the Dashain and Tihar schemes. We are hopeful this will continue through to the World Cup."
According to Ghimire, the import ban put "a little dent" in their sales figures.
"In 2018 World Cup, we recorded nearly four times the normal sales. So far, sales figures are not as glowing this time around. But we are counting on the World Cup to give a big push to our sales," he said.
Yadav at CG Electronics echoes similar sentiments. "We have seen higher sales figures, but this could have been much higher if there was no high inflation."
Assembled in Nepal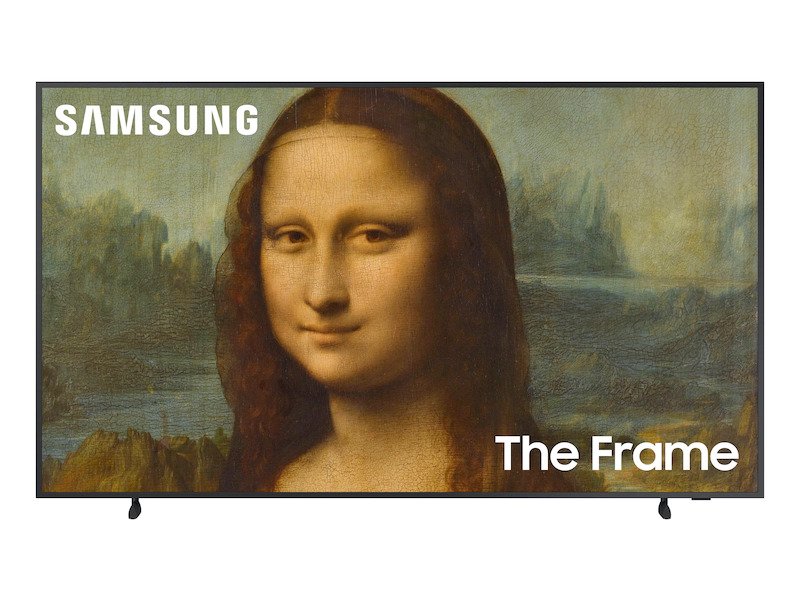 While the market was reeling from a short supply of televisions, the two distributors ensured their retailers had a good number of TVs in stock.
Thanks to their assembly plants, they managed to put out thousands of TV units for mid-level customers.
CG has set up an assembly plant at Satungal in collaboration with LG Electronics Inc., South Korea.
Similarly, Him Electronics, an electronic goods manufacturing arm of Golcha Group, has its assembly plant at Sunawal, Nawalparasi.
The ban only applies to ready-made products, but there is no restriction on imports of raw materials, including parts and components required for assembling TV sets.
"As we had adequately stocked on TV sets, the import ban did not affect us so much. It would have led to a supply crunch had it extended longer," Yadav said. "Thankfully, we got over it!"